By providing your phone number, you are consenting to receive calls and text messages, including autodialed and automated calls and texts, to that number from the State Freedom Caucus Network. Message and data rates may apply. Reply "STOP" to opt-out. Terms & conditions/privacy policy may apply.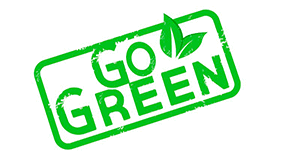 Residential Painting Contractor
Is it time for your property's exterior to be beautified by a quality paint job? Are you ready to improve the decor inside your home or business property? Many of our Rhode Island customers want to enjoy professional-grade results without the high cost of professional painting services. At Two Brothers painting, we specialize in commercial and residential painting projects in the local area. As your preferred painting firm, we assure you that we will deliver the great results that you demand while offering truly competitive rates for our services.
The Impressive Benefits of a Quality Paint Job
Residential and commercial painting projects are often considered primarily to boost aesthetics. For example, paint application can change the color of the building or interior decor while also concealing signs of aging and wear. While a fresh coat of paint on the interior or exterior of your building will undoubtedly shave many years off of its appearance and improve its overall appeal, it provides other essential benefits that you understandably want to take advantage of. By improving aesthetics, you may elevate property value and create a more welcoming environment for visitors to your home or workplace. In addition, when paint is properly applied to prepared surfaces, its protective properties can prevent damages related to pests, exposure to the elements and more. To enjoy these and other benefits of a quality paint job at your home or business property, the paint must be perfectly applied using expert-level techniques. Poor techniques and workmanship will erode these benefits.
The Cost-Effective Solution You Are Looking For
Many property owners in the local area forgo the benefits of professional painting services because of the assumption that these services are too expensive. Instead, they may attempt a do-it-yourself project without having the proper equipment or knowledge of advanced techniques. While the rates charged by local contractors vary, we are the painting contractor in Rhode Island that offers truly competitive rates. By doing so, we enable our clients to take advantage of true value through quality workmanship combined with great rates. We offer free estimates upon request.
Beautiful Results That You Are Guaranteed to Love
Hiring a professional contractor to work on the interior or exterior of your building can seem risky. After all, low quality workmanship or low-quality paint products can create undesirable results. When you choose our team as your preferred painting contractor, we guarantee that you will be satisfied with the experience that we deliver and with the results that we produce. In addition to providing a solid satisfaction guarantee, we back our workmanship with a 2-year warranty.
Doing Our Part in Protecting
the Environment
Paint Cans
Cardboard
Plastic
Trees Planted
8096
1348 lbs.
58 barrels
6500 trees
As members of the painting trade, we recognize our responsibility toward good stewarship. We have found renewable energy, local sourcing, zero VOC paints, recycling, and waste reduction to be natural and profitable first steps to support a healthy planet. Please join us by learning more about how to care for mother earth... so she can continue taking good care of us
Superior Residential Painting Services for Interior and Exterior Projects
Regardless of the scope of your residential painting project, our experienced team is ready to get started. We specialize in both interior and exterior projects, and we utilize advanced techniques and equipment to produce truly gorgeous results in a timely manner. Whether you want to paint your kitchen cabinets as part of a rejuvenation project or you have a full interior or exterior painting project in mind, we assure you that you will love the work that we do. Our courteous team also focuses intently on providing truly excellent customer service and on protecting your home and belongings throughout the project.
Commercial Painting Services That Live Up to Your High Expectations
The results of a commercial painting project impact the environment that your team works in as well as the image that you portray to your customers and clients. Our painting team has in-depth knowledge of all types of paint as well as all application equipment and techniques. Whether your project covers the exterior or interior of your property, our workmanship will live up to your expectations. More than that, our team takes great strides to minimize the impact that our presence has on your business activities. We work diligently while maintaining a low profile when possible.
The Crew That Can Do It All in Half the Time
Experienced Painters with Proven Skills
With something as important as the paint job on your home or business, you cannot take chances with potentially poor workmanship or low-quality paint products. Our painters never cut corners. We always take the time to protect the property, furnishings and other items from damage as a first step. We also carefully and thoroughly prepare all surfaces so that the paint is applied Immaculately. This includes cleaning the surfaces, applying caulk and primer and taking other steps as needed. With our expertise and attention to detail, we assure you that we will produce beautiful results that you can appreciate for years to come.
Your Trusted Painting Contractor in Rhode Island
The skills and expertise of local painters understandably receive your full attention as you prepare to hire a painting contractor. You also need to ensure that your property is in good hands and that your family or employees will not be negatively impacted. We take profound steps to thoroughly screen every painter before asking them to join our team. Through our thorough vetting process, we eliminate unnecessary concerns and give you confidence in your decision to hire professional painters. Our company is properly licensed and fully insured, and we have upheld a strong reputation through our years of hard work in the community.
The Crew That Can Do It All in Half the Time
Jon
Production Foreman & Project Manager
Lisa
Office Admin and Outreach Coordinator
We are proud to deliver exceptional painting services. Our year round professional team has many years experience taking care of projects for Rhode Islanders. Your happiness is our goal and we background check for your peace of mind. We value sincerity and high expectations, hiring good people that you can trust around your home. Our goal is to inspire a feeling of confidence that you will find refreshing!
Rhode Island's Premier Commercial
Painting Contractors
Rhode Island's Premier Commercial
Painting Contractors
Are you ready to learn how affordable it is to hire skilled painters to work on your home or commercial project? We happily provide free estimates for our painting services upon request. Our written estimates are firm, so you will not be surprised by extra fees after the work is done. To request a no-obligation estimate for your project, contact Two Brothers Painting today.